Montana's Museum
Montana's Museum
Monday–Saturday, 9:00 a.m. to 5:00 p.m.
Closed Sundays and holidays
Entrance fees:
$5 per adult, $1 per child, or $12 per family
Free admission for members.
Museum/Original Governor's Mansion combination pass $8 per adult, $1.50 per child, or $19 per family.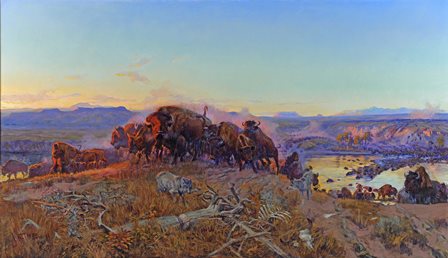 The Montana Historical Society Museum, Montana's Museum, collects, preserves, and interprets fine art, historical, archaeological, and ethnological artifacts that pertain to Montana and its adjoining geographic region. Montana's Museum is where history and land come together in the story of the people who have called Montana home. Located near the State Capitol in Helena, the museum is an essential part of a meaningful travel experience in Montana.