Guided Tours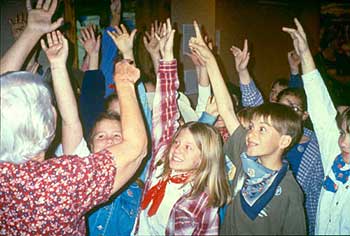 Here is information for tours of three of the state's most notable historic treasures:
The Montana Historical Society Museum ("Montana's Museum"). Explore a variety of temporary and long-term exhibits detailing all aspects of the Treasure State's rich and diverse history. Note: Our "Neither Empty Nor Unknown" and "Homeland" exhibits will close on Oct. 1.
The Montana State Capitol. The Capitol building is open Monday – Friday, 7:00 a.m. - 6:00 p.m., and weekends, 9:00 a.m. - 3:00 p.m. The Capitol building is closed on Christmas Day and New Year's Day and may be closed to the general public occasionally on weekends for scheduled routine maintenance. The Legislative Services division is offering guided tours of the capitol June, July, and August at 10:00 a.m. and 1:00 p.m., Monday - Friday. Tours start at the information desk on the first floor. Self-guiding tour booklets and a scavenger hunt for kids led by Lewis and Clark's intrepid Newfoundland, Seaman are also available at the first-floor information desk. You can also download the interactive student guide to the Montana State Capitol, Explore Your Statehouse or take this forty-three minute video tour.
The Original Governor's Mansion. Visit this ornate, Queen Anne-Style mansion that served as home to Montana's First Families from 1913-1959. Take yourself on a virtual tour of the Original Governor's Mansion or view a twenty-minute video tour.