The Montana Historical Society Press publishes on the history of Montana, northern Plains, and Rocky Mountain history. We seek books that are well written, meticulously researched, and that make a significant contribution to the field of Western history.
The Art of Charlie Russell
Postcards from the Montana Historical Society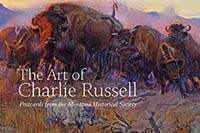 The Montana Historical Society's Charlie Russell collection represents the Cowboy Artist's most iconic works, from the earliest drawings sketched while working as a cowhand to his last masterpiece, left unfinished at the time of this death in 1925. The selection featured in this postcard booklet offers a sample of Russell's best-known oils, watercolors, letters, and sculptures, as well as photographs of the artist and his life. Each postcard is perforated; tear them out and mail them or keep them for your own enjoyment.
32 postcards, ISBN 978-1-940527-72-7, $12.95 Buy it now!
Autobiography of Red Cloud*
War Leader of the Oglalas
edited by R. Eli Paul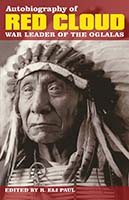 A brilliant military strategist, Red Cloud honed his skills against his tribe's traditional enemies—the Pawnees, Shoshones, Arikaras, and Crows—long before he fought to close the Bozeman Trail. Here is Red Cloud's "as-told-to" autobiography, where he shares the story of his early years. This manuscript brings us closer than the historical record has yet allowed to understanding the life of one of the greatest Lakota war leaders.
Beyond Schoolmarms and Madams*
Montana Women's Stories
edited by Martha Kohl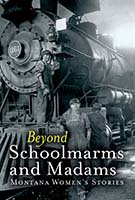 Beyond Schoolmarms and Madams presents the life stories of more than one hundred outstanding Montana women, from 19th-century Indigenous women warriors to 21st-century Blackfeet banker and activist Elouise Cobell. These biographical sketches celebrate the accomplishments of notable "firsts" in the political and professional realms as well as the extraordinary resilience of ordinary women surmounting tremendous obstacles. From commemorating the members of the Montana Federation of Colored Women's Clubs to recalling the women of the Ku Klux Klan, this book explores the diversity of women's experiences, reaching across Montana's rich geographical, cultural, and ideological landscape to share the stories of the remarkable women who shaped the Big Sky State.
Beyond Spirit Tailings*
Montana's Mysteries, Ghosts, and Haunted Places
by Ellen Baumler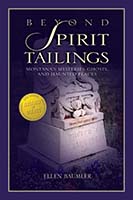 Ellen Baumler has again traversed the state, interviewing and researching to present history with a ghostly twist. Her first book, Spirit Tailings, introduced Montanans to their haunted past. Beyond Spirit Tailings offers even more ghostly encounters from around the state, while Baumler  branches out to explore such historical mysteries as the monster said to lurk in the deep waters of Flathead Lake, the power of an ancient object revered by Native peoples, and a possible explanation for the suspicious death of Thomas Francis Meagher. Richly embroidered with Montana's unique historical legacy, these eerie and mysterious tales will leave you looking over your shoulder, sleeping with the lights on, and always craving more.
Beyond Spirit Tailings (audiobook)
Montana's Mysteries, Ghosts, & Haunted Places
by Ellen Baumler and Philip Aaberg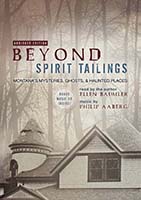 Ellen Baumler's ever-popular historical ghost stories found an enthusiastic reader in world-famous composer Philip Aaberg. Inspired by these stories, Aaberg worked with Ellen to produce an audio version of Beyond Spirit Tailings to which he added music. Ellen and Philip's spooky collaboration will evoke those places and images that make our imagination such a wonderful (and sometimes unearthly) destination.
A Black Woman's West
"Michael Johnson has found Rose Gordon's voice, and all Montanans should applaud. Johnson presents the important Gordon family, and Rose's own life and times, through her own words and in the context of Montana and the nation's racial environment. The result is rare insight and marvelous reading—I came to love Rose, her words, and Johnson's work."
—Ken Robison, author of Cold War Montana and Historic Tales of Whoop-Up Country
"The story of a single life, well told, always amounts to more than the sum of its parts. Critically, Johnson allows the lives that Rose Gordon and her family led in White Sulphur Springs to stand on their own. But through Rose's story, he recovers a much wider history of Montana's society and culture that is seldom told. As a book meditating on race, belonging and the meaning of home, A Black Woman's West has much to say to all students of Montana and Western history."
—Anthony W. Wood, author of Black Montana
Born in the Barker mining district of central Montana Territory, Rose Beatrice Gordon (1883–1968) was the daughter of an African American chef and an emancipated slave who migrated to the West in the early 1880s. This book tells the story of the Gordon family—John, Anna, Robert, Rose, John Francis Jr., George, and Taylor—and pays tribute to Rose, who lived most of her life in White Sulphur Springs. In her youth, Rose excelled academically and distinguished herself as a musical performer. As an adult, she established her economic independence as a restaurant owner, massage therapist, and caregiver. She made a place for herself in the public sphere through letters to the editor and eventually through a regular newspaper column for the Meagher County News—a remarkable undertaking at a time when Black women in America were largely denied a public voice. As a Black woman in the West, Gordon led a life that was both ordinary in its day-to-day struggles and extraordinary in its sum.