Places
The Identifying Montana's African American Heritage Places project seeks to recognize those places associated with the African American Western experience. Place-based history focuses the study of the past around existing structures, neighborhoods, sites, or environments. This project has produced documentation that professional historians and casual viewers alike will find enlightening and easy to use.
Mapping Historic Neighborhoods
We mapped the neighborhoods and houses of African Americans in eight Montana cities during the twentieth century. Using the 1910 and 1930 Federal Censuses and Sanborn Fire Insurance Maps from the historical period, we recorded the locations of verifiable African American homes and residences along with some information about those who called those places home.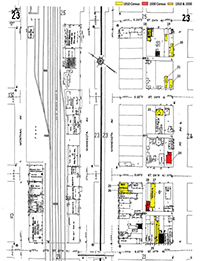 Historic Property Record Forms are official documents which provide a basic history of a particular property. The forms include legal locations, architectural descriptions, histories, maps, and photographs. This project compiled 50 property records for buildings associated with Montana's early African American history. Completing property record forms is often a first step toward listing a property in the National Register of Historic Places.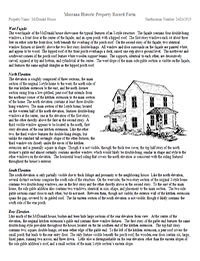 The National Register of Historic Places
Properties listed in the National Register have been researched at the highest level, and placed within the greater historical context of their community, city, state, and region. The award-winning Multiple Properties Documentation Form, "African-American Heritage Places in Helena, MT," provides a narrative history and contextual information. Currently, Montana has seven properties listed in the National Register that garner their significance from the history of the African American community. Another soon-to-be listed property, the Lyman-Neel House, is located in Helena.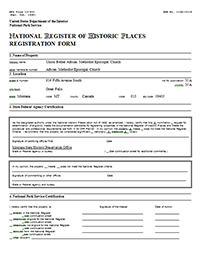 Explore map-based, interactive narratives about Montana's black communities via three informative story maps. Our statewide map highlights 25 properties in eleven cities across Montana. Our Helena map offers into 27 properties in that city, and our Driver Family map traces the history of one family based in Anaconda, from the late 19th through the 20th century. (Best viewed in your Chrome or Firefox browser)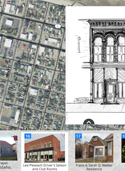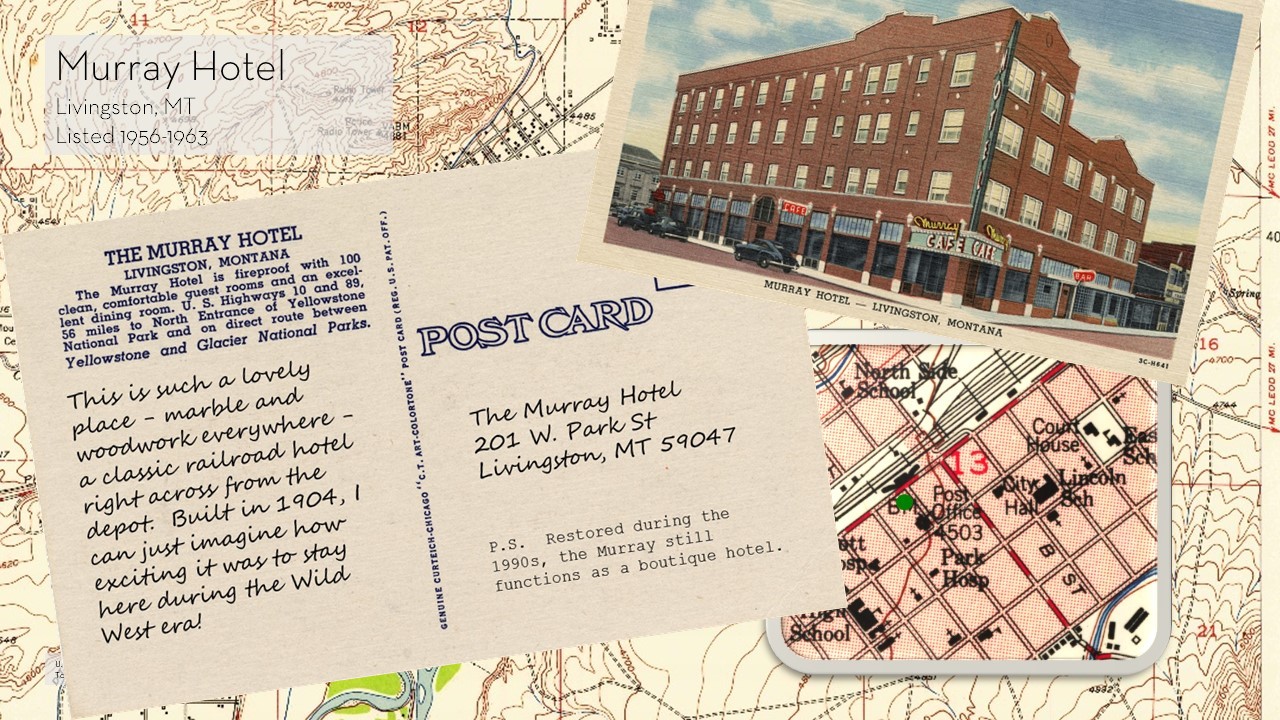 Between 1936 and 1967, Victor H. Green & Company published The Negro Motorist Green Book, which offered listings of lodgings, restaurants, service stations, and recreation opportunities for African American travelers. The first two issues – 1936 and 1937 – limited listings to New York state. By 1939, however, the book aided travelers in places across the country. That year, the only Montana entry was that of Mrs. M. Stitt at 204 South Park in Helena, whose two-story boarding house offered "tourist home" accommodations. Mrs. Stitt died in 1939, but her family continued to advertise under her name through 1951. From 1956 through the mid-1960s, more Montana lodgings advertised in the Green Book, including places in Billings, Butte, Helena, Livingston, Missoula, and East Glacier. Montana hotels' increased interest in the Green Book after 1955 coincides with the passage of an accommodations non-discrimination law that passed the Montana legislature that year. At the national level, the 1964 Civil Rights Act, at least in theory, made the Green Book unnecessary. The publication ended shortly thereafter. 
Follow this link to our "Montana in the Green Book" storymap that includes historic picture postcards and information about each of these Montana establishments.
For a spreadsheet of Montana's Green Book listings click here.
For more basic map, click here.