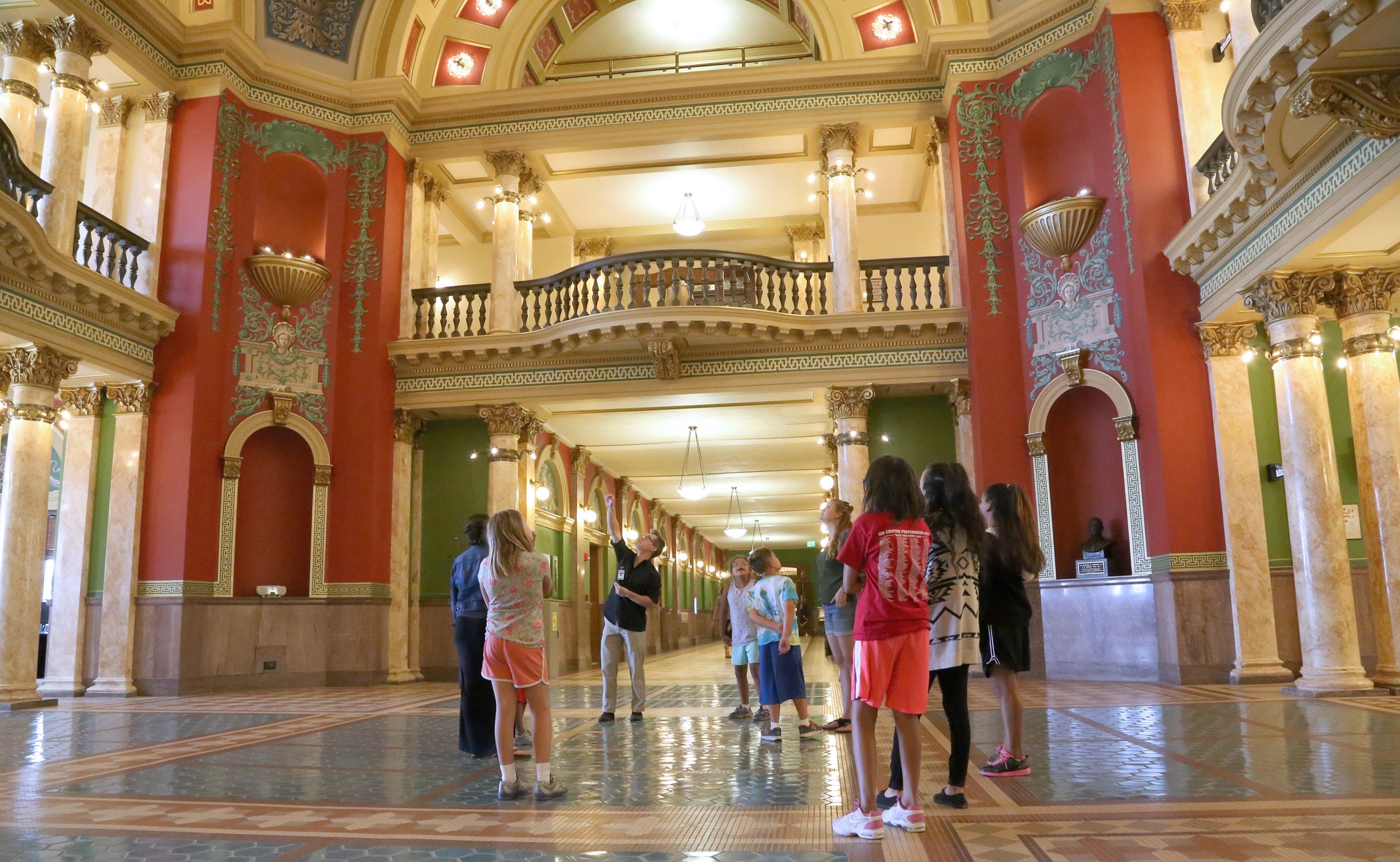 Since 1902, the Montana State Capitol, located at 1301 East 6th Ave, Helena, has served as both a commanding symbol of the past and a bold promise for the future.
The Capitol building is open Monday – Friday, 7:00 a.m. - 6:00 p.m., and weekends, 9:00 a.m. - 3:00 p.m. The Capitol building is closed on Christmas Day and New Year's Day and may be closed to the general public occasionally on weekends for scheduled routine maintenance. The Legislative Services division is offering guided tours of the Capitol June, July, and August at 10:00 a.m. and 1:00 p.m., Monday - Friday. Tours start at the information desk on the first floor. Self-guiding tour booklets and a scavenger hunt for kids led by Lewis and Clark's intrepid Newfoundland, Seaman are also available at the first-floor information desk. You can also download the interactive student guide to the Montana State Capitol, Explore Your Statehouse. Can't make it to Helena? This forty-three minute video tour or this virtual tour of the Capitol allows you to visit from the comfort of home.
To learn more about the Capitol, read Montana's State Capitol: The People's House, written by Montana Historical Society staff members, along with art historian Dr. Patricia M. Burnham. Illustrated with both historic and modern photographs, this book provides in-depth information on the history, architecture, art, and sculpture of the Capitol building. It is available at the Montana Historical Society Store and other online stores, or at your local library through interlibrary loan.