Montana's Governors: Past and Present
On June 22, 1864, President Abraham Lincoln appointed Sidney Edgerton as the first governor of the newly created Montana Territory. Edgerton, who was a former U.S. congressman and federal judge of Idaho Territory, was followed by eleven other men who headed the frontier territory until it achieved statehood in 1889. That year, Joseph K. Toole was elected as the first governor of the State of Montana. Since that time people from all walks of life and of all political persuasions have risen to the challenge, and enjoyed the honor, of serving "The Last Best Place." Learn more about the men—and one woman—who have led Montana through good times and bad. 
---

Steve Bullock
2013-Present
Democrat
Born in Missoula in 1966 to a family with a strong background in education, Steve Bullock graduated from Helena High School in 1984. He received his undergraduate degree from Claremont McKenna College and a law degree with honors from Columbia Law School. Bullock then served as chief legal counsel to Montana Secretary of State Mike Cooney. Prior to his election as governor in 2013, Bullock worked both in private practice and for the state, and was elected as state attorney general in 2008. As attorney general, Bullock gained national prominence for challenging the United States Supreme Court's controversial Citizens United decision in defense of Montana's hundred-year ban on corporate campaign expenditures. In his time as governor, Bullock has committed himself to efficiency and transparency. He worked with the legislature to improve access to health care and to increase funding for K-12 education.
---

Brian Schweitzer
2005-2013
Democrat
Born in Havre in 1955, Brian Schweitzer grew up on a ranch in the Judith Basin. After receiving a bachelor's degree in international agronomy from Colorado State University and a master's in soil science from Montana State University, Schweitzer worked on irrigation projects across the globe, visiting 37 different countries. Schweitzer then returned to Montana in 1986 to launch a ranching and irrigation business in Whitefish. He first became involved in politics in the 1990s, when President Bill Clinton appointed him to the United States Department of Agriculture's Farm Service Agency committee. Schweitzer was elected as Montana's twenty-third governor in 2004, and was reelected in 2008. During his term, he emphasized job creation, efficient spending, and U.S. energy independence. He also pardoned the seventy-eight Montanans who were wrongly imprisoned as a result of the Sedition Act of 1918.
---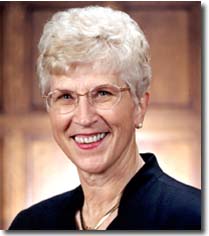 Judy Martz
2001–2005
Republican
Montana's first female governor, Judy Morstein Martz was born in 1943 in Big Timber, Montana. Her family moved to Butte when Martz was five. After graduating from Butte High School in 1961, Martz skated competitively while working as a waitress, secretary, and bookkeeper. She was a member of the 1964 U.S. Olympic Speed Skating Team. Martz attended Eastern Montana College in Billings for two years before returning to Butte, where she and her husband, Harry Martz, have operated a commercial solid-waste business for over thirty years. A Republican Party activist, Martz worked as a Butte field representative for U.S. Senator Conrad Burns from 1989 to 1995. In 1996 she was elected as the state's first female lieutenant governor. Committed to ensuring that Montana was "open for business," she was elected governor in 2000. Martz decided not to run for a second term in 2003.
---

Marc Francis Racicot
1993–2001
Republican
Born in Thompson Falls, Montana, in 1948, Marc Racicot graduated from Libby High School in 1966, earned his B.A. in English from Carroll College in Helena in 1970, and his law degree from the University of Montana in 1973. As an Army ROTC graduate, Racicot was immediately assigned to the Judge Advocate General's Corps of the Army in West Germany where he served as chief prosecutor. Following his discharge, Racicot returned to Montana. In 1977 he became state assistant attorney general as well as Montana's first special prosecutor. He was elected attorney general in 1988 and governor in 1992 and 1996. As governor, Racicot worked with the legislature to eliminate a $200 million deficit in 1993 and to produce a $22.4 million budget surplus by 1995. Following his second term, Racicot served as chairman of the Republican National Committee in 2002-2003 and then as chairman of George W. Bush's reelection campaign. 
---

Stan Stephens
1989–1993
Republican
Born in Calgary, Alberta, in 1929, Stanley Graham Stephens came to Montana at age nineteen. He was still a resident alien when he was drafted into the U.S. Army to serve in Korea. His application for citizenship was granted in 1954. After his discharge, Stephens returned to radio station KOJM in Havre, where he had worked as a writer and announcer before the war.  In 1965, he and two colleagues bought the station. Stephens eventually moved into cable television, becoming president and general manager of cable TV operations in Havre, Glasgow, and Sidney. Stephens served in the Montana Senate from 1969 to 1973 and from 1975 to 1986. Before he retired from the Senate, he had been elected to every leadership position. Inaugurated as Montana's twentieth governor, Stephens oversaw Montana's 1989 Statehood Centennial celebration. He retired to the Flathead Valley after deciding not to seek a second term due to health concerns.
---

Ted Schwinden
1981–1989
Democrat
Theodore Schwinden was born in 1925 in Wolf Point, Montana. After graduating from Wolf Point High School in 1943, he enlisted in the U.S. Army. Schwinden received his master's degree from University of Montana in 1950 in history and political science. He then engaged in post-graduate work at the University of Minnesota, before returning to farm grain in Roosevelt County. In 1958 Schwinden was elected to his first of two terms in the Montana House of Representatives.  He served as commissioner of state lands from 1969 to 1976 and lieutenant governor from 1977 to 1981, before successfully running for governor in 1980. His "Build Montana" economic plan and his popular traveling "Capital for a Day" events were hallmarks of his administration.  After serving two terms, Schwinden taught contemporary Montana politics at Carroll College and the University of Montana. After he retired, Schwinden divided his time between Helena and Phoenix, Arizona.
---

Thomas L. Judge
1973–1981
Democrat
Thomas Lee Judge was born in Helena in 1934. After graduating from Helena High School in 1953, he attended the University of Notre Dame, where he studied journalism, and the University of Louisville, where he did graduate work in business administration. Judge worked as an advertising account executive and an industrial salesman from 1957 to 1960 and served in the United States Army Reserves from 1958 to 1964. He returned to Helena and started Judge Advertising Public Relations, which he operated until 1981.Judge served as a state legislator, one term as lieutenant governor, and two terms as governor. His administration implemented environmental protection policies including the Montana Environmental Policy Act and the Major Facility Siting Act. Defeated in his run for a third term, Judge reentered the private sector, where he worked in investment banking, real estate, and international trade. He died in 2006 in Chandler, Arizona.
---

Forrest H. Anderson
1969–1973
Democrat
Born in Helena in 1913, Forrest Howard Anderson graduated from the University of Montana in Missoula. He then attended Columbus University Law School in Washington, D.C., before returning to Helena in 1938 to practice law. Anderson served in the Montana House of Representatives, as Lewis and Clark County attorney, and on the Montana Supreme Court before winning election for state attorney general in 1956. After twelve years as the state's chief legal officer, Anderson won the 1968 gubernatorial election. Governor Anderson authorized the 1972 Constitutional Convention and implemented the new constitution once it was ratified. His term was marked by the reorganization of state government. Under his watch over a hundred state agencies were combined into nineteen departments to increase efficiency. Anderson declined to run for a second term due to ill health. He died at his home in Helena in 1989.
---

Tim M. Babcock
1962–1969
Republican
Tim Milford Babcock's parents left Minnesota to homestead near Glendive, Montana, in 1920, when Babcock was an infant. He graduated from Dawson County High School in 1939. Babcock served three years as a combat infantryman in the 99th Infantry Division during World War II, before joining his father-in-law's small petroleum transportation firm in Miles City. The Babcock and Lee Transportation Company grew from two tankers to fifty tankers operating in four western states. After three terms in the Montana House of Representatives, Babcock was elected lieutenant governor in 1960. When Governor Donald Nutter died in 1962, Babcock assumed the governorship. After completing Nutter's term, Babcock was elected to a full term in 1964. A proponent of a state sales tax, he was defeated in his 1968 reelection bid. Babcock remained active in business and politics after his governorship was over, representing Montana at every GOP National Convention until 2012. He died in 2015.
---

Donald G. Nutter
1961–1962
Republican
Born in Lambert, Montana, in 1915, Donald Grant Nutter moved with his family to Sidney at age two. Nutter attended college in North Dakota before transferring to Montana State University (now University of Montana) in Missoula in 1935. When his father became ill, Nutter returned to Sidney to work. Nutter enlisted in the Air Force in June 1943 and served two years as a B-24 bomber pilot. In 1950 he was elected as state senator from Richland County and served while attending law school in Missoula. Admitted to the Montana bar in 1954, he practiced law in Sidney. Nutter was elected governor in 1960. Facing a revenue shortfall, Nutter signed a budget that cut expenditures for state government. He died in office, while flying to Cut Bank for a series of meetings on January 25, 1962, when high winds sheared off one of his airplane's wings near Wolf Creek, Montana.
---

J. Hugo Aronson
1953–1961
Republican
Nicknamed "the Galloping Swede," John Hugo Aronson was born in Gällstad, Sweden, in 1891.  At age fourteen he left school to earn a living. Six years later, he emigrated to the United States. Aronson rode the rails and worked odd jobs in thirty-eight states before arriving in Columbus, Montana, where he worked as a ranch hand. Aronson served in France during World War I, before returning to Sunburst, Montana. There he worked in the oil fields before becoming a successful businessman. Aronson entered politics in 1934 when he was elected to the Cut Bank City Council. He served in the Montana House of Representatives and the Montana Senate before becoming Montana's thirteenth governor in 1953. During his tenure, the state authorized gasoline user taxes, which created an exclusive revenue stream for the highway department. After two terms as governor, Aronson retired to Bigfork, Montana. He died in 1978.
---

John W. Bonner
1949–1953
Democrat
Born in 1902 in Butte, John Woodrow Bonner moved with his family to a homestead near Perma in the Flathead Valley. He returned to Butte where he finished high school in 1921. He passed the teacher's examination at age nineteen and began teaching elementary school in Perma. Bonner worked his way through college, graduating from the University of Montana in 1928 with a law degree. Elected state attorney general in 1940, Bonner resigned to join the Army after the bombing of Pearl Harbor. As governor from 1949 to 1953, Bonner demonstrated his commitment to education by working to equalize educational standards and opportunities across the state. After his term, he resumed his private law practice in Helena. Elected to the Montana Supreme Court in 1968, Bonner died in Helena in 1970 before finishing his term.
---

Samuel C. Ford
1941–1949
Republican
Born in Kentucky in 1883, Samuel Clarence Ford moved with his family to western Kansas when he was three years old. In 1906 he graduated from Kansas University with a law degree and moved to Helena. After serving as assistant United States district attorney from 1908 to 1914, Ford successfully ran for state attorney general in 1916. In 1928 he was elected to a four-year term on the Montana Supreme Court. Following an unsuccessful reelection bid, he resumed his private law practice. Elected governor in 1940, Ford was reelected in 1944, thus becoming the first Republican governor to win reelection to a second term. He was best known for his attempt to reduce the size of the state bureaucracy. After failing to win reelection to a third term, Ford reentered private practice. He died at his home in Helena in 1961, following an extended illness.
---

Roy E. Ayers
1937–1941
Democrat
Roy Elmer Ayers was born in 1882, on a cattle ranch on Spring Creek, five miles north of Lewistown, Montana. As a young man, he rode the range in summer and went to school in winter. To attend high school in Lewistown, he worked as a night jailor to pay his expenses. He graduated with a law degree from Valparaiso University in Indiana in 1903. After a distinguished law career, which included ten years as tenth judicial district judge, a brief stint on the Montana Supreme Court, and several years in private practice in Lewistown, Ayers was elected to the United States Congress in 1932. He served two terms in Congress before being elected the state's first Montana-born governor in 1936. As governor, he oversaw a dramatic expansion of state government. Defeated in the 1940 election, he retired to the Lewistown area, where he died in 1955.
---

W. Elmer Holt
1935–1937
Democrat
William Elmer Holt was two years old when his family moved from Missouri to an eastern Montana cattle ranch near Miles City in 1884. He attended Miles City schools and worked as a cowboy on the family ranch. After graduating from the University of Nebraska, he returned to Miles City to sell real estate. Holt served one term in the Montana House of Representatives in 1912. In 1932 he was elected state senator and was chosen as president of the senate. Following the sudden death of Governor Cooney in December 1935, Holt was sworn in as Montana's ninth governor. He was the first president pro-tempore of the state senate to become governor by right of succession. After his term ended in 1937, Holt moved to Seattle to work for the Northern Pacific Railway. He died suddenly, after a day at the office, in 1945.
---

Frank H. Cooney
1933–1935
Democrat
Born in Ontario, Canada, in 1872, Frank Henry Cooney attended Catholic schools until age fourteen, when he went to work as a delivery boy at the E. C. Armand Store and for his father's nursery business. In 1891 Cooney arrived in Butte, where he and his brother established a merchandise brokerage firm. He also found success buying and selling discarded mining claims within Butte's city limits. In 1913 Cooney established a large farm in the Bitterroot Valley. He became known for his campaigns encouraging Montanans to buy Montana products. Between 1889 and 1900, Cooney was a public administrator for Silver Bow County. Elected lieutenant governor in 1932, he served only a short time before becoming governor following Governor Erickson's resignation in 1933. As governor, he worked with the federal government to ensure the success of the New Deal. He died in office of heart failure in 1935.
---

John E. Erickson
1925–1933
Democrat
Born in Wisconsin in 1863, but raised on a farm near Eureka, Kansas, John Edward Erickson graduated from Washburn College in 1890. Admitted to the bar after reading law in a private office, he moved to Montana in 1892, eventually opening a law practice in Choteau. Erickson served three terms as Teton County attorney and ten years as eleventh judicial district judge. In 1915 he left the bench to practice law in Kalispell. In 1924 he ran for governor and was elected by a large majority. The only governor elected three times, "Honest John" resigned the governorship in 1933, when he was appointed to the U.S. Senate to fill the vacancy caused by the death of Thomas J. Walsh. Defeated for reelection to the U.S. Senate in 1934, he returned to Helena to practice law. He died in Montana's capital city in 1946.
---

Joseph M. Dixon
1921–1925
Republican
Born in North Carolina in 1867, Joseph Moore Dixon graduated from Guildford College. He arrived in Missoula in 1891 to study law in the offices of Woody and Webster and was admitted into the Montana bar in 1892.  After a term in the state legislature (1901–1903), Dixon served two terms in the U.S. Congress and one term in the U.S. Senate. In 1912 he ran unsuccessfully on the Progressive Party ticket for a second U.S. Senate term. Elected governor in 1920, Dixon garnered the enmity of the Anaconda Company by pressing for taxation of Montana's mines. In 1924 he sponsored an initiative to reform the tax laws. Although the initiative passed, Dixon failed to win reelection. From 1929 to 1933, Dixon served as first assistant secretary of the interior. He then retired to Missoula, where he was confined to his home with a heart ailment. He died in 1934.
---

Samuel Stewart
1913–1921
Democrat
Born in Ohio in 1872, Samuel Vernon Stewart moved to Kansas with his family at age eleven. In 1898 he graduated with a law degree from the University of Kansas. He then moved to Virginia City, Montana, where he served several terms as city attorney and one term as Madison County attorney. After two years as chairman of the Montana Democratic Central Committee, he successfully ran for governor in 1912. He was reelected in 1916. His terms spanned the controversial World War I years, during which the legislature passed a sedition act that became the model for the U.S. Alien and Sedition Act. From 1921 until 1932, Stewart practiced law in Helena. In 1932, he was elected to a six-year term as an associate justice of the Montana Supreme Court. Reelected in 1938, Stewart died during his second term in 1939.
---

Edwin L. Norris
1908–1913
Democrat
Born in 1865 in Cumberland County, Kentucky, Edwin Lee Norris graduated from Southern Normal School in Bowling Green, Kentucky in 1886. He then taught school while reading law in his spare time. In 1888 Norris moved to Dillon, Montana, where he served five years as city attorney and was active in school issues. In 1896 Norris was elected to the state senate and chosen as president pro-tempore. He served as governor for three months in 1899 while both the governor and lieutenant governor were out of state. Elected lieutenant governor in 1904, he assumed the governorship in 1908 when poor health forced Governor Toole to resign. Norris was then elected to a full term as governor the following November. During his term, he signed legislation that made mine operators liable for disabled employees. After leaving the governorship, Norris practiced law in Great Falls. He died there in 1924.
---

Robert B. Smith
1897–1901
Democrat-Populist
Born in Kentucky in 1854, Robert Burns Smith moved to Missouri in 1876, where he worked as a high school principal and studied law. In 1882 he arrived in Dillon, Montana, where he practiced law. He moved to Helena in 1889. Smith was a member of the Constitutional Convention of 1884, and in 1885 he was appointed United States district attorney for Montana. In 1894, he ran an unsuccessful campaign for the U.S. Congress on the People's Party (Populist Party) ticket. Elected governor on the Democratic ticket through a coalition of Democrats and Populists, Smith oversaw the creation of the state university system. After his term he moved to Butte, where he practiced law until failing health forced his retirement. In 1906, he relocated to the east shore of Flathead Lake, where he engaged in the orchard business. He died in 1908 in Kalispell, Montana.
---

John E. Rickards
1893–1897
Republican
Montana's first lieutenant governor and second governor, John E. Rickards, was born in Delaware in 1848. He worked as a clerk in Pennsylvania and Colorado and as a salesman in San Francisco before moving to Butte in 1882. There he worked in insurance and real estate. Rickard served as a member of the Territorial Legislature from 1887 to 1889 and as a delegate to the 1889 State Constitutional Convention. After Montana was declared a state in 1889, he ran a successful race for lieutenant governor. Elected governor the following term, he oversaw the creation of the state legal code and development of the state's infrastructure. After completing his term, Rickards moved to California where he engaged in business and later worked for the census bureau. He died in 1927 in Berkeley, California.
---

Joseph K. Toole
1889–1893
1901–1908
Democrat
Montana's first governor, Joseph Kemp Toole was born in western Missouri in 1851. After graduating from the Western Military Institute in New Castle, Kentucky, he read law in a local law office. At age eighteen he traveled to Helena via steamboat and stage. In Montana he continued to study law and was admitted to the bar in 1871. As a territorial legislator and then a territorial delegate to Congress between 1885 and 1889, Toole advocated for Montana statehood. He was a member of both the 1884 and 1889 Montana Constitutional Conventions. When Montana finally became a state in 1889, Toole was elected governor.  After serving one term, he resumed the practice of law. He was reelected governor in 1901 and again in 1905, the last time being nominated against his wishes. In 1908 he retired on account of ill health. He died in Helena in 1929.
Governors of Montana Territory, 1864-1889 
In 1864 Sidney Edgerton became Montana's first territorial governor. Political turbulence—due in large part to Civil War era animosities—marked the new territory, which saw three governors and two acting governors in its first six years of existence. By 1870, Montana's non-Indian population numbered 20,595. That year President Ulysses S. Grant appointed moderate Republican Benjamin Potts as governor. Potts successfully stabilized Montana politics, focusing on fiscal responsibility and economic development during his thirteen-year term. When Potts left office in 1883, Montanans were united in their desire for statehood; however, five more territorial governors would govern Montana before the territory finally became a state in 1889.
---
Montana's Territorial Governors 
Benjamin Franklin White, Republican, 1889 
Preston Hopkins Leslie, Democrat, 1887–1889 
Samuel Thomas Hauser, Democrat, 1885–1887 
B. Platt Carpenter, Republican, 1884–1885 
John Schuyler Crosby, Democrat, 1883–1884 
Benjamin Franklin Potts, Republican, 1870–1883 
James Mitchell Ashley, Republican, 1869–1870 
James Tuft (Acting), Republican, 1869 
Green Clay Smith, Republican, 1866–1869 
Thomas Francis Meagher (Acting), Democrat, 1865–1866 and 1866-1867 
Sidney Edgerton, Republican, 1864–1865 
---