Montana: Stories of the Land
Companion Website and Online Teacher's Guide
---
Chapter 4 - Newcomers Explore the Region, 1742-1827
---
Educator Resources
Manifest Destiny
This chapter introduces the term "Manifest Destiny." In fact, the term was not used until after 1845, when newspaper editor John O'Sullivan coined the phrase. However, the idea captured by that phrase (that Americans had a special destiny to extend civilization across the continent) is much older than the phrase itself. Long before 1845, the ideology encapsulated in the term "Manifest Destiny" provided a philosophical rationale for westward expansion, which included the Louisiana Purchase. If you wish to extend the conversation on Manifest Destiny, you might consider having students analyze John Gast's 1872 print, American Progress. That image, reproduced on page 132 of the textbook, encapsulates nineteenth-century Euro-American ideas about westward expansion. See the OPI model IEFA lesson plan on the subject.
---
Indian Perspectives on European Exploration
The theme of European exploration provides a great opportunity to talk about point of view. Historians often talk about "Lewis and Clark meeting the Indians." What changes if you talk about "the Indians meeting Lewis and Clark"? Older textbooks celebrated the Corps of Discovery; more recently, Indian writers have pointed out that everything the European explorers encountered had been "discovered" thousands of years earlier. Traditional (Eurocentric) perspectives on the Age of Exploration are easy to find. More difficult to find is material written from tribal perspectives. Here are some good starting points.
The Regional Learning Project's website, trailtribes.org, offers "history with a tribal perspective along trails followed by Lewis and Clark." The Newberry Library's virtual exhibit, Lewis and Clark and the Indian Country: 200 Years of American History, also offers Indian perspectives, including interviews with tribal members on various topics related to the expedition.
The National Geographic Society has created a study resource collection, "Westward Expansion."
For a Salish perspective, see the The Salish People and the Lewis and Clark Expedition, by Salish-Pend d'Oreille Culture Committee, Elders Cultural Advisory Council and Confederated Salish and Kootenai Tribes (Lincoln: University of Nebraska Press, 2005).
Another interesting book is Lewis and Clark through Indian Eyes: Nine Indian Writers on the Legacy of the Expedition, by Alvin M. Josephy, Jr. (New York: Knopf, 2006).
---
The Other Explorers
While Lewis and Clark have dominated the American imagination, other explorers were equally important. Pathfinders and Passageways: The Exploration of Canada contains information on David Thompson and Alexander Mackenzie. Good David Thompson information can be found on in the Archives of Ontario's online David Thompson exhibit.
---
Educational Trunks
---
Takeaways
Inspired by reading specialist Tammy Elser, who was in turn inspired by SKC graduate Taylor Crawford, we've created a "Takeaway" bookmark for every chapter of Montana: Stories of the Land. Before starting a chapter, print and cut out these bookmarks and distribute them to your students. Ask them to use the Takeaway to summarize the GIST of what they learn from reading assigned sections of the chapter. Remind them that they don't have much room, so they'll need to think before they write down the most important idea they want to take away from the section. Learn a little more about the GIST strategy.
Even though we've created Takeaways for every chapter, we don't recommend you have your students complete a Takeaway for every section of every chapter they read. That would be exceedingly tedious. However, used appropriately, they can be a useful tool for encouraging reflection and teaching students how to summarize information.
---
Websites and Online Lesson Plans
---
Videos or DVDs
---
Possible Fieldtrips: View the Map
---
Alignment to ELA Common Core Standards
Alignment to Content Standards and Essential Understandings Regarding Montana Indians (EU)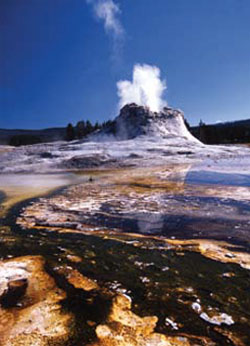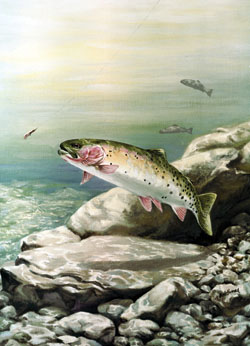 ---