The 2024 Membership Calendar is available now!
As a current member, you will receive your free calendar in October.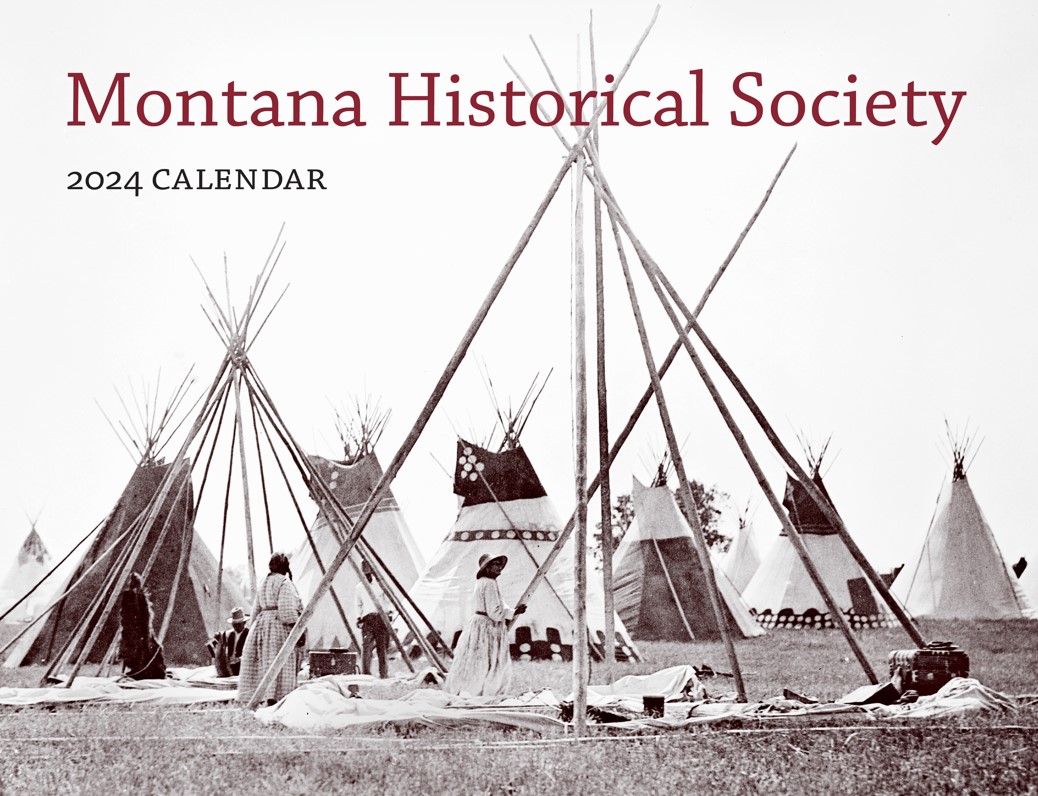 Montana is presently home to thirteen tribal nations, and several others—such as the Shoshone, Bannock, and Nez Perce—have historical connections to this region. The MTHS Photograph Archives contain roughly five-to-six thousand images of American Indians, many taken between 1880 and 1930 during the half century of upheaval and transition that marked the early reservation years. The year 2024 marks the centennial anniversary of the U.S. Congress's passage of the American Indian Citizenship Act in 1924. In recognition of this important event, the 2024 Montana Historical Society Calendar honors Montana's Indigenous Peoples.
The 2024 MHS calendar, published by the MHS Press is another great benefit of membership, and makes a wonderful gift too. It is available in the Museum Store for $10.95.
Your membership is greatly appreciated!