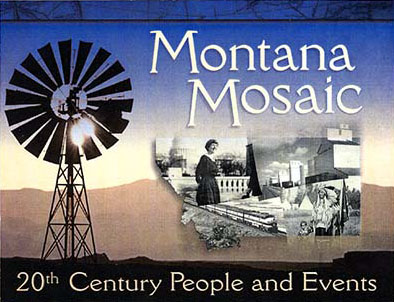 Montana Mosaic: 20th-Century People and Events (Designed for use in high school, but adaptable to middle school). Aligned to Montana Content Standards and the Essential Understandings, Montana Mosaic explores twentieth-century Montana through twelve brief films. Copies of the DVD were sent to every middle and high school library in Montana. User guides are available as downloadable pdf files.
Hidden Stories: Montana's Black Past Appropriate for use in high school Montana and American history classes, this 57-minute movie traces Montana's African American history from the Civil War to the present day. It foregrounds Montana's pioneering Black residents and frames their experiences within the greater context of Montana history across space and time. The teaching guide divides the film into three parts and provides discussion questions for each segment.
The People's House Created by high school student film makers, this eighteen-minute documentary analyzes the past and present of the Montana state capitol. This teaching guide provides pre-viewing focus questions and post-viewing discussion questions. 
PowerPoint Lesson Plans These PowerPoint-based lesson plans provide you with the expertise of a guest speaker without the hassle and expense. Each has a PowerPoint and script (along with information on the standards the presentation addresses.) Topics range from Charlie Russell to Montana's twentieth-century immigrants.
Join MTHS historians as they walk through our Homeland Exhibit (now closed for renovation) and discuss various aspects of Montana history.