Montana Women's Mural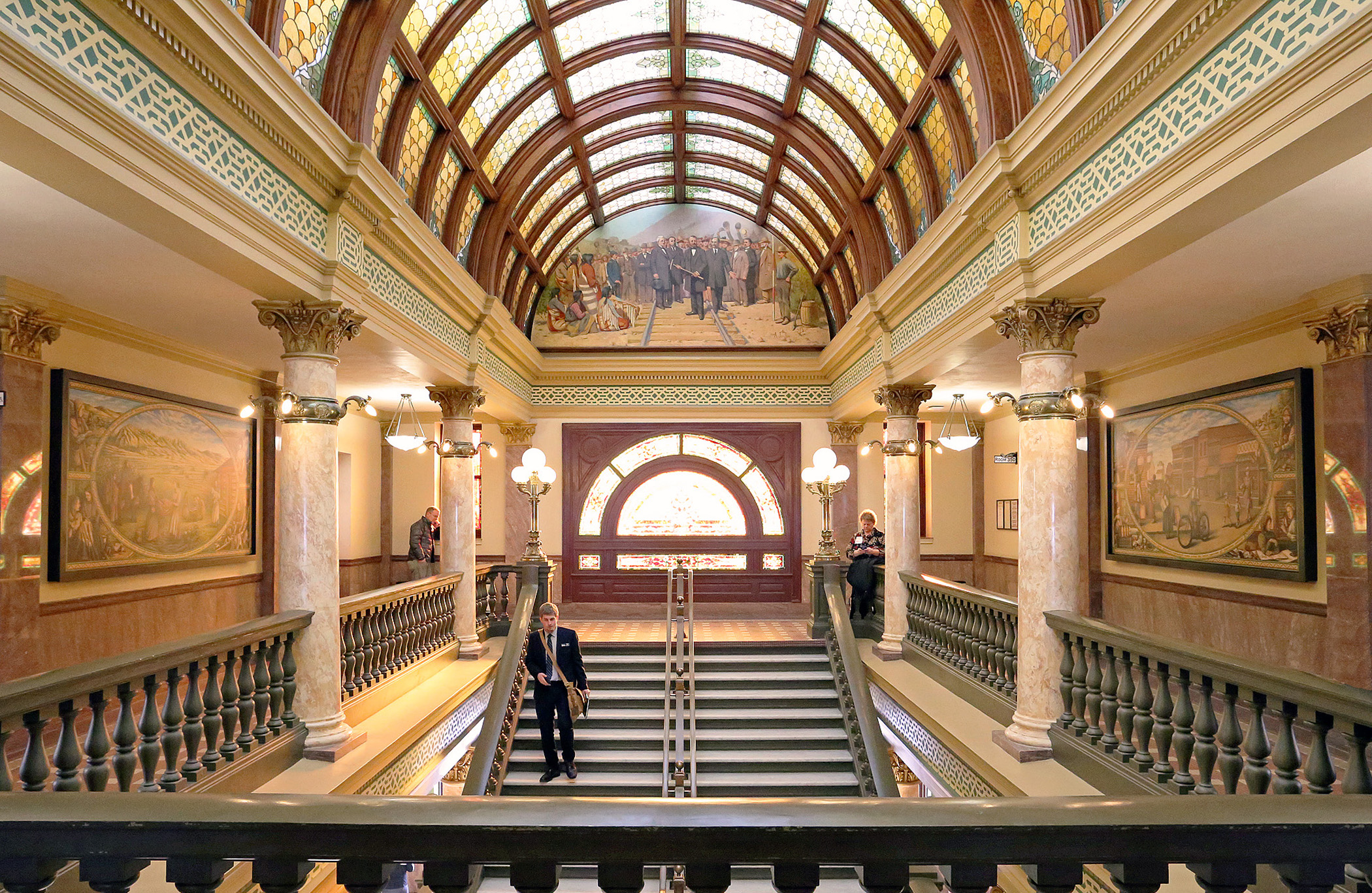 A new painting has been commissioned for the Montana State Capitol Building--the first in over 80 years. Initiated by the 2011 Montana Legislature with Senate Bill 59 and supported by private donations, the mural will honor the history of Montana women as community builders. It will be installed in 2014 to commemorate the 100th anniversary of woman suffrage in Montana.
Senate Bill 59 responds directly to the question "where are the women?":
"...with few exceptions, this story of Montana's past is not represented in the capitol's art, and a mural commemorating Montana women's contribution to the history and government of the state would enrich and more accurately tell Montana's story to its citizens and visitors alike.
Women across the state have pioneered the social institutions now considered part of the fabric of community life. The Montana Women's Mural will honor women's diverse roles in family life and as business leaders, educators, healthcare providers, scientists, ranchers, and "community builders."
| | |
| --- | --- |
| | |
| East Wall | West Wall |
Montana Women's Mural | Donors and Volunteers | Senate Bill 59