Additional Information and Resources for Chapter 21
Websites and Online Lesson Plans
The Montana Law Library has posted the entire proceedings of the constitutional convention online. Volume 1 includes brief biographies of each delegate, an alphabetical list of committee assignments, a map of delegate districts, and a list of delegates by district.

TeacherVision has a lesson plan that involves studying the preamble to the U.S. Constitution before writing a classroom constitution.

The Montana State Legislature website lists classroom resources, including links to organizations involved in promoting civics education and "A Student's Guide to the Montana Legislature."
Videos or DVDs
For This and Future Generations - 60 minutes. (A VHS tape of this film can also be borrowed from the Montana Historical Society.)

Chapter Eight, "Montana's Quiet Revolution," (23 minutes) of Montana Mosaic: 20th Century People and Events. (Check your library. OPI donated a copy of this DVD to every public school in Montana. The DVD is also available as streaming video.)
Possible Fieldtrips
Montana State Capitol, Helena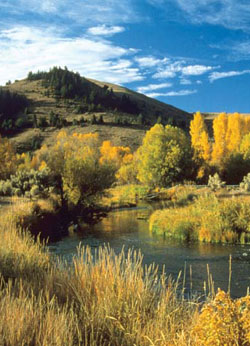 Grasshopper Creek, photo by Rick Graetz, courtesy Montana Fish, Wildlife and Parks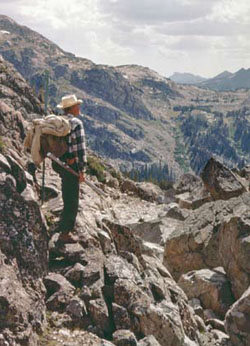 Packing in to fish at Areo Lake, MT, photo by Bill Browning, Helena, Montana Historical Society Photo Archives PAc 2002-62.P1A-385